Trio MusArto
The Trio MusArto, Martin Schminke (Violin), Hauke Hack (Cello) and Atsuko Seki (Piano), brings together three experienced and creative musicians. For them, the term 'Chamber Music' means the fusion of several instruments into a single entity.
During their respective studies, piano trio playing was already something very close to their hearts, even though the mainly soloistic education programme left little room for this aspect.
The paths of the three musicians first crossed in 2002, and their wordless understanding was immediately clear during those first sessions. A fruitful co-operation developed very quickly. Audiences were enthusiastic, and soon after came the release of their first CD, with works by Beethoven, Brahms and Gerigk.
Intensive music-making, respect for the composition, and interpretations that make every moment a musical experience for the audience, are the goals of Trio MusArto. As well as their emphasis on the classical-romantic repertoire, the trio also works to promote twentieth century works and new composition. Concert engagements are taking the trio to (among other places) Leipzig (Mendelssohnhaus), Berlin (Konzerthaus), Dortmund (Konzerthaus), Austria and Italy.
---
Trio MusArto plays Beethoven at the


Konzerthaus Berlin

Trio MusArto plays Tschaikovsky at the


Konzerthaus Dortmund


for more videos, please click here!
---
Martin Schminke (Violin):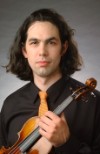 Martin Schminke was born in 1973 in Kassel, Germany. He began violin lessons at the age of 7. In 1990 he began studying at the Music Academy in Kassel with Professor Albert Kocsis, and continued his studies at the Musikhochschule Würzburg with Professor Ernst Triner. In 1994 he won the Louis Spohr Prize in Kassel, which was followed by numerous solo appearances with various symphony and chamber orchestras in Europe, Japan, South Korea and America. During this time he began to focus his attention on chamber music, especially the formation duo (violin and piano) and piano trio. In 1998 and 1999 he taught at summer courses as a tutor for chamber music at the University of Sacramento, California, and in 2006 he taught a masterclass for violin and chamber music in South Korea. Since 2003 he is a member of the piano trio "MusArto" which plays regularly in famous locations as the Konzerthaus Berlin and the Mendelssohnhaus Leipzig. Martin Schminke plays on a violin from J.P.Vuillaume.

---
Hauke Hack (Cello):


The cellist Hauke Hack studied with Professor Alwin Bauer in Cologne and Professor Hans-Chr. Schweiker in Aachen. He studied chamber music with the Amadeus and Verdi quartets.
In 1995 he completed his studies by gaining a diploma in instrumental teaching and orchestral studies.
While still a student he had a contract with the Antwerp Royal Philharmonic Orchestra working with international soloists and conductors. He was also a member of the "Royal Philharmonic Chamber Players of Flanders" and of the "Johannes Quartet". He has been a member of the Dortmunder Philharmoniker since 1996 and has extended his chamber music and soloistic activities into the crossover area working with dancers and actors, e.g. with the Swiss actress Stephanie Japp and the choreographer Henrik Kaalund.
He has performed the solo part in the cello concertos of Haydn, Dvorak, Boccherini, Schoeck and Gulda as well as Richard Strauss' "Bürger als Edelmann" and Beethovens "Triple Concerto" including performances in the Konzerthaus in Dortmund.
Hauke Hack plays a cello by Georges Mougenot (Brussels 1884), an exhibit in the World Exhibition of 1885 in Antwerp.
---
Atsuko Seki (Piano):

Atsuko Seki was born in Tokyo. From 1983 - 1987 she studied there at the Musashino School of Music. Following that, she attended the masterclass of Toshiko Maruyama until 1990 and was awarded a diploma. In Europe she began her studies 1991 with Prof. Arnulf von Arnim at the Music Academy in Dortmund (Germany). Under this guidance she got the concert diploma in 1995.

In 1991 Ms. Seki won ex-aequo the first prize of the International Schubert-Competition, followed 1994 by the third prize of the International Piano Competition "José Iturbi" in Valencia (Spain). Finally in 1995 another first prize at the Piano Competition in Pinerolo (Italy). Varius concerts engagements in Germany and in Switzerland followed as a result of the prizes, among others the solo recital in the chamber music hal of the Berlin Philharmonic. In December 2002 she interpreted the 5th Beethoven Piano Concert at the Tokyo Forum with the "Symphony Orchestra Great Artists in Japan".
---